2015 4chan Spring Babby Cup Fantasy Football
Jump to navigation
Jump to search
DON'T EDIT THE WIKI PAGE! POST STUFF IN THREAD, ON SKYPE OR IN IRC PM INSTEAD!

Teams
---
Rankings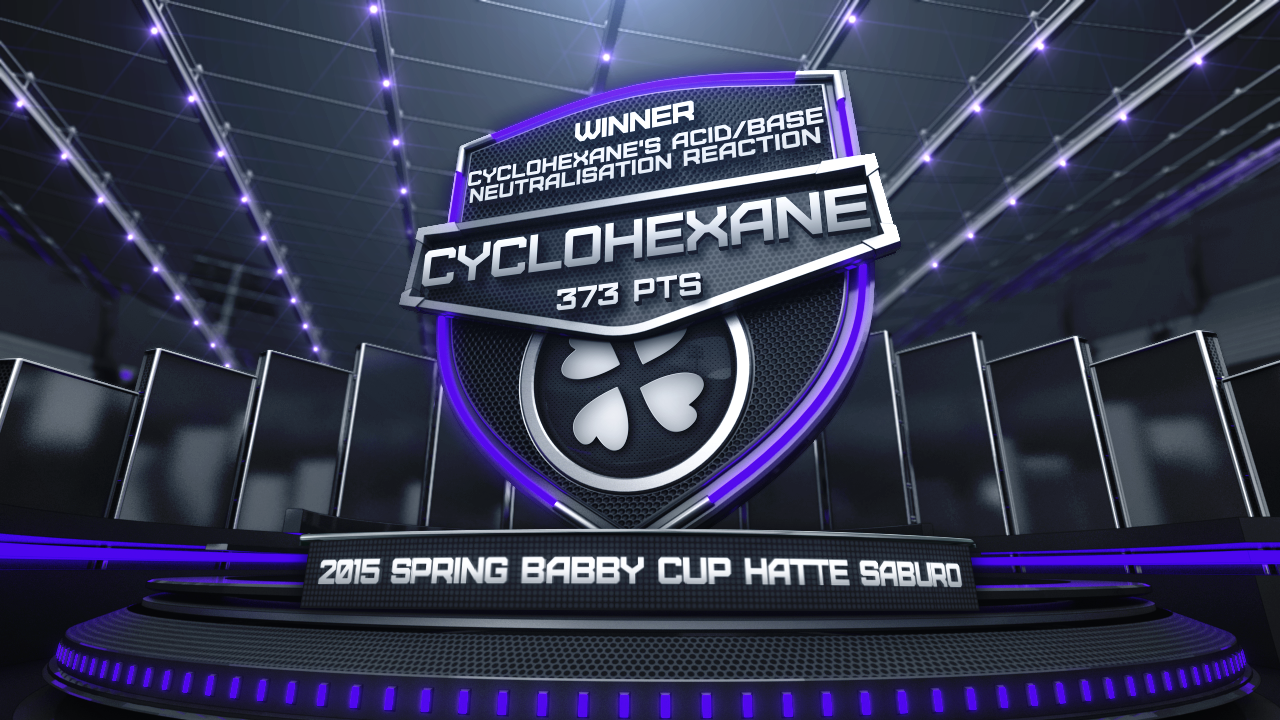 2015 4chan Spring Babby Cup Fantasy Football Rankings
Rank
Change
Teams
Points
1
Cyclohexane's Acid/Base Neutralisation Reaction
373
150
2
4
Team We'll Make You Our Bitch
349
142
3
1
I AM THE TABLE
348
131
4
WAKALIWOOD presents SUPA FF ACTION
307
96
5
6
Bet Rigtor Inc
299
114
6
1
Name TBD/"Clorox and Fabreeze"
296
100
7
21
Team SHIT I FORGOT ABOUT FANTASY FOOTBALL
294
145
8
/memefreezone/
292
100
9
13
9.8 CGC Near Mint with Stan Lee Signature FC
291
132
10
19
Team When Does /mlp/ play?
288
140
11
6
Team [Insert Manager Name Here] Is A Merc
280
70
12
2
Team displayed on High Griffinition
276
105
12
12
Team Fuck Mike Love
276
118
14
12
Team "If We Waste Anymore Time On 'Weeaboo,' We'll Be Bankrupt By The End Of The Month"
274
57
14
8
Team I Have No Idea What The Fuck I'm Doing
274
115
16
7
FC Midfield Abuse
270
80
17
4
Team Jesus Christ Superstars
258
80
17
9
Team Daily Reminder that 4chan is an Anime Website
258
106
19
12
Team suck my cuck
247
101
19
18
Team "Underdog Abuse"
247
114
21
4
Team Kinky Dong's Basket o' Mystery
236
68
22
12
Team This team is registered and protected. If it is your team, type /fugg My TIGHT benishole. Otherwise, please choose a different team. FC Club.
234
46
23
11
Why the fuck are these teams allowed to play? plus /gif/ players to fill spots
233
50
23
9
Team MATTEROYO
233
60
25
4
FC Defying Expectation
232
71
25
15
SMALL MARKET FAGS GETTING BTFO AGAIN
232
111
27
6
Team: Loki-chan and her Nasty Parlour Tricks 2
225
83
28
2
Team Fuck Gold Edition: Now Introducing New Ways to Support Fake Football Managers
220
73
29
11
Team NTR is the thinking man's fetish
219
53
30
5
Team I should have merc'd a team but I'm doing this instead
218
65
31
12
Team "I don't know who's good so I'm putting players I like"
208
46
32
10
Team Smugleaf's Electric Arrogance Inc.
197
91
33
2
Team Zapp of Dick Suck
186
40
34
20
Klopp Memorial Team
185
12
35
16
Real Normalfags United F.C.
182
20
36
1
Jynx's Questionable Queens
180
40
37
3
Team I hate this teams so i hope i can curse them by putting them in my fantasy team
179
38
38
1
Team >implying big market teams are relevant 2 (aka about the amount of minutes I spent thinking about this team)
165
42
39
2
Team I hope this works
162
46
40
13
DeMessi's RNG Team v3
151
0
41
4
Team "IM REALLY FEELING IT!"
143
10
42
6
Team: RAND PAUL 2016
137
2
43
FC Seasonal Waifus
129
26
Rules
Teams are to be put on the wiki before the scheduled starting time of the first match of the tournament. This team will count for the whole tournament.

Teams must consist of: a team name, eleven starting players and six substitutes, a captain and a vice-captain. The eleven starting players must follow these guidelines:

1 goalkeeper
3-5 defenders, with a maximum of 1 LB and 1 RB. CBs are limitless
3-6 midfielders, with a maximum of 1 LMF, 1 RMF, 3 AMFs, 3 CMFs, 3 DMFs, and at least one CMF or DMF.
1-3 forwards, with a maximum of 1 LWF and 1 RWF. CFs and SSs are limitless

The substitutes must consist of one goalkeeper, two defenders, two midfielders and one forward.

A team must have exactly two gold and two silver players. This does not include the forward substitute, who can be either gold or silver without affecting these limitations - however, a forward substitute cannot fill in for a lower class, so a gold forward substitute cannot fill in for a silver. Furthermore, a team may have no more than three players overall from any one board.

If a player in the team's starting eleven does not play in a round, a substitute who does may take their spot. The player must be from the same category, but specific position differences are allowed (so a CB may fill in for a LB, but not for a DMF).

For each round of matches, all players who take the field will receive a score for their performance. The team's score will be calculated at the end of each round as the sum of the scores of their eleven players. If a player does not play and is not covered by a substitute, they will count 0 towards the team's score.

Following the group stages of a cup, teams are allowed to remove eliminated players and replace them with players still in the tournament. The team must run the same formation but can change the individual positions (so a CB may swap for an RB if it does not break the maximums listen above). Medals must remain in the same section of defence, midfield or attack but can change positions. If there are no more players at a level, you are permitted to move the player up or down to the nearest available spot to replace the player. For instance, if you have a gold CB in the team and that was the only team with a gold CB, you then look to teams with a gold DMF then CMF, LMF/RMF, AMF, SS, LWF/RWF, CF in that order. The reverse can be used for non medal strikers. Captains and vice captains can change at this stage.

Scoring
Points are accumulated as follows:

1 point for each full point of match rating in excess of 4.
6 points for a defender or goalkeeper scoring a goal.
5 points for a midfielder scoring a goal.
4 points for a forward scoring a goal.
3 points for a goal assist.
4 points for a defender or goalkeeper if their team managed a clean sheet and they played 60 minutes or more.
3 points for a defender or goalkeeper if their team managed a clean sheet and they took the field yet played less than 60 minutes.
1 point for a midfielder if their team managed a clean sheet and they played 60 minutes or more.
1 point for every 2 saves made by a goalkeeper.
5 points for a goalkeeper saving a penalty (not if it is missed).
-2 points for a player who misses a penalty.
3 points if a player is judged Man of the Match by PES.
2 points if the player's match rating is equal to or higher than the Man of the Match's.
1 point if the player's match rating is 0.5 less than the Man of the Match's.
-1 point for every 2 goals conceded by a defender or goalkeeper's team while the player was on the field.
-1 point for the player receiving a yellow card.
-3 points for the player receiving a red card.
-5 points for the player receiving a red card from 2 yellow cards.
-2 points for the player scoring an own goal.

After these scores are tallied, the captain will have his score doubled, and if he did not play then the vice-captain's score will be doubled instead.

Once scores have been calculated for each match day, they will be posted. The competition will run for the duration of the cup. At the conclusion of the tournament, the team with the highest score will be awarded the Hatte Saburo trophy.