Fakkin Boolsheet Underground
Jump to navigation
Jump to search
Fakkin Boolsheet Underground
Tournament details
Host board

TBD

Dates
August 29–September 3, 2022
Teams
??
Final positions
Champion
/d/
Runner-up
/mld/
Third
/sega/
Fourth
/aceg/

Tournament statistics
Matches
Goals scored
0 (Expression error: Unexpected round operator. per match)
Top scorer(s)
Top assister(s)
Golden Glove
Best player
N/A
Yellow cards
0 (Expression error: Unexpected round operator. per match)
Red cards
0 (Expression error: Unexpected round operator. per match)

---

Fakkin Boolsheet Series IV

Fakkin Boolsheet Underground

Fakkin Boolsheet Underground 2: Jack The Ass
August 29, 2022-Sept 3, 2022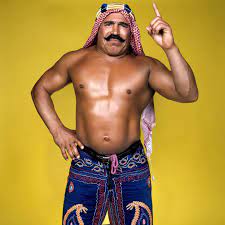 SAVE THE FAKKIN DATE, BUBBA

Sign your team up under the banner of the event you wish for them to compete in. If you don't know yet, feel free to list them here, and they'll be slotted in wherever there's room at (mostly) random. Please don't list a team in more than one area, and no more than one team per manager per slot. And no, councils, this doesn't mean you can have /mlp/ then 50 flavors of pone. Please, if you're part of a council but both want to sign up, use teams that are different.
Please note that due to previous events, we will reserve the right to disallow teams if they don't reach a Standard of Interest. If such a thing happens, we will contact you and possibly see if there's a way to bring your team up to standards.
SIGN UPS OPEN JULY 13TH AT CUP TIME
SIGN UP DEADLINE IS AUGUST 19TH, EXPORT DEADLINE IS AUGUST 25TH
Events
Here is the current list of Events for FBUG. Finalized list of events may change depending on interest, or if presented with other ideas. If you have an idea for an event or anything else, hit me up in the thread or through the Contacts Page.
If the event you want to sign up for is full, feel welcome to sign up as a backup, but know that barring circumstances it's highly unlikely that you will be moved to another event in the event that your backup isn't called upon.
Gauntlet
The Fakkin Boolsheet original. 10 teams enter, the wheel decides positioning. Winner stays on, loser goes home. Can either of the first two teams make it through the gauntlet, or will the team with last place luck take it all?
Lanky Bowl
7 riggers forwards, langball only, armature cup rules otherwise. (Sub by ability, auto preset change on, very early auto subs on. perma +2)
Backups:
Designated Driver
Everyone on the pitch hit the bottle a bit too hard before the match, except one man: the Designated Driver. Everyone has minimum stats except one gold player, which can be anyone on the pitch except the GK. As punishment, both teams of drunkards are pushed to breakneck +2 speed, as well. Which team's sober hero can deliver them home?
Backups:
Mystery Game Tournament
Teams signed up will be given exports in several different games of different types. Before each round, the game to be played will be chosen through Wheel Decide, leaving competitors to not truly know what comes next. Feel free to make an export, but know that if PES is not rolled, it will be wasted effort.
Magic Patch Bus
In this event, teams will be thrown into the ultimate test cup. Every game will be played using a random patch affecting every part of the game. Strict refs? Moon gravity? Will it even be a normal game? With the Iron Sheik. No FAKKIN way!
Backups:
Fakkin Boolsheet Tournament
The traditional grand finale of the Fakkin Boolsheet tournament. Any export that's legal fo?r any tournament held within the last year is welcome to sign up and join the clusterfuck! Compete to become the king of Boolsheet for the next year*!
Backups:
Schedule
Obviously, this is subject to heavy change.
August 29th: ???
August 30th: ???
August 31st: ???
September 1st: ???
September 2nd: Fakkin Boolsheet Tournament pt 1
September 3rd: Fakkin Boolsheet Tournament pt 2

Exports
When your export is ready, please post it here.